Manor Tool is a family business with deep ties to the Chicagoland area.  Beyond working to create the highest quality products for our customers, it's also our company's mission to continue to grow and nurture the manufacturing industry in Chicago.  Our president, Tom Simeone currently works closely with  an organization called mHUB, that is doing just that. Manor Tool wants to highlight the mHUB  mission and their work, to encourage others to join the movement towards building up manufacturing in both Chicago and beyond.
---
What is mHUB?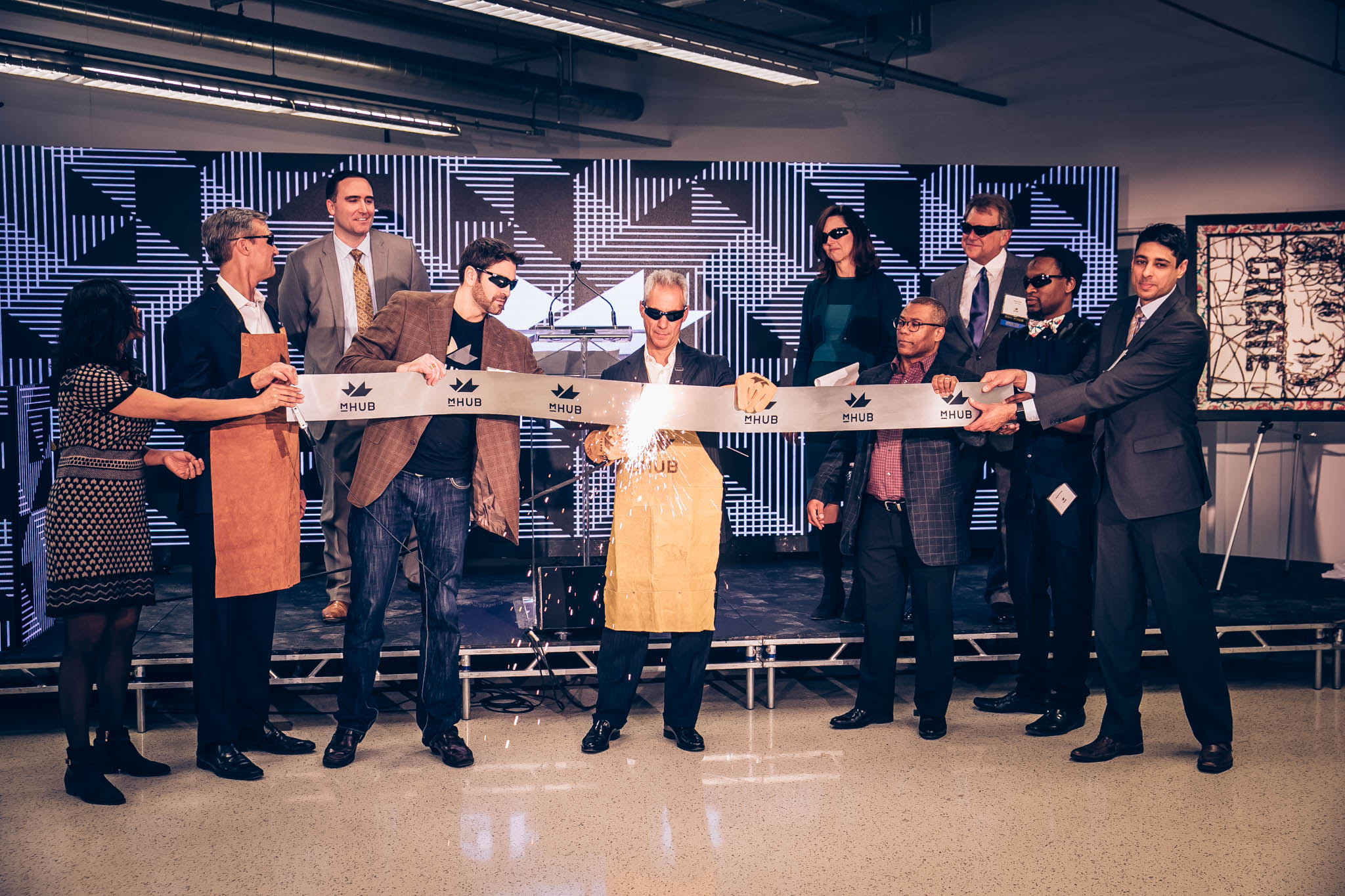 mHUB is "Chicago's innovation center for physical product development and manufacturing", and it's the first of its kind. Housed in a 63,000 square foot facility, and containing its own fabrication labs and microfactory, it's a playground for creative and manufacturing minds alike.

mHUB is working to push Chicago's manufacturing ecosystem to its greatest potential by creating a community of engineers, creatives, manufacturers, and business people whose common goal is bringing greater productivity and profit to Chicago manufacturing and beyond.
The Members of mHUB
The diversity found within the members of mHUB is what make the space so special. One of the founding ideologies is that there is value in diverse thought.
"Without diversity, you're limiting your ability to create a great product."
Within mHUB, there is no "standard member". It's a space where manufacturers, entrepreneurs, engineers, service providers, makers, investors, and creatives can apply to be a part of the community. When reviewing applications, the committee members are searching for unique perspective and backgrounds; the only true commonality that you'll find among mHUB members is that they are all excited to get their hands on the machines and push the manufacturing industry in new and exciting ways.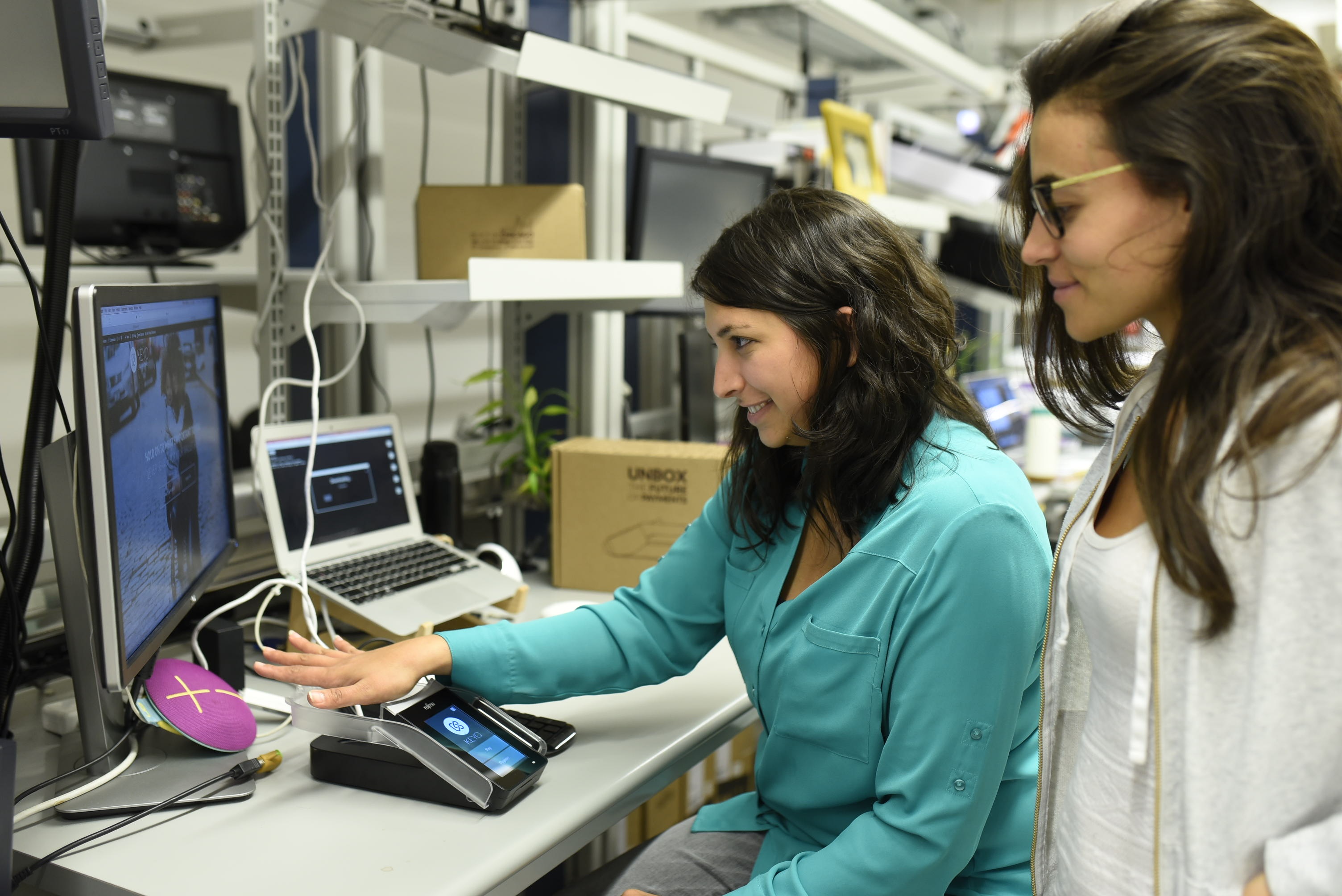 The founding members of mHUB learned very early on that, in running a business, no one person can do it all.  So, they've used their experience to create a space where individuals with strong marketing & business backgrounds can partner with brilliant engineers to develop a business, and where artists can get on a CNC machine and bring an entirely new perspective to an engineering students. The mHUB community members are truly the backbone of mHUB, and have created a space of discipline and creativity that is really powerful.
A Typical Day at mHUB (There Isn't One)
The reality is that there is no regular day at mHUB, but there is a progression of people that come to the space. There are three major spaces in that progression: Idea, Design, and Development.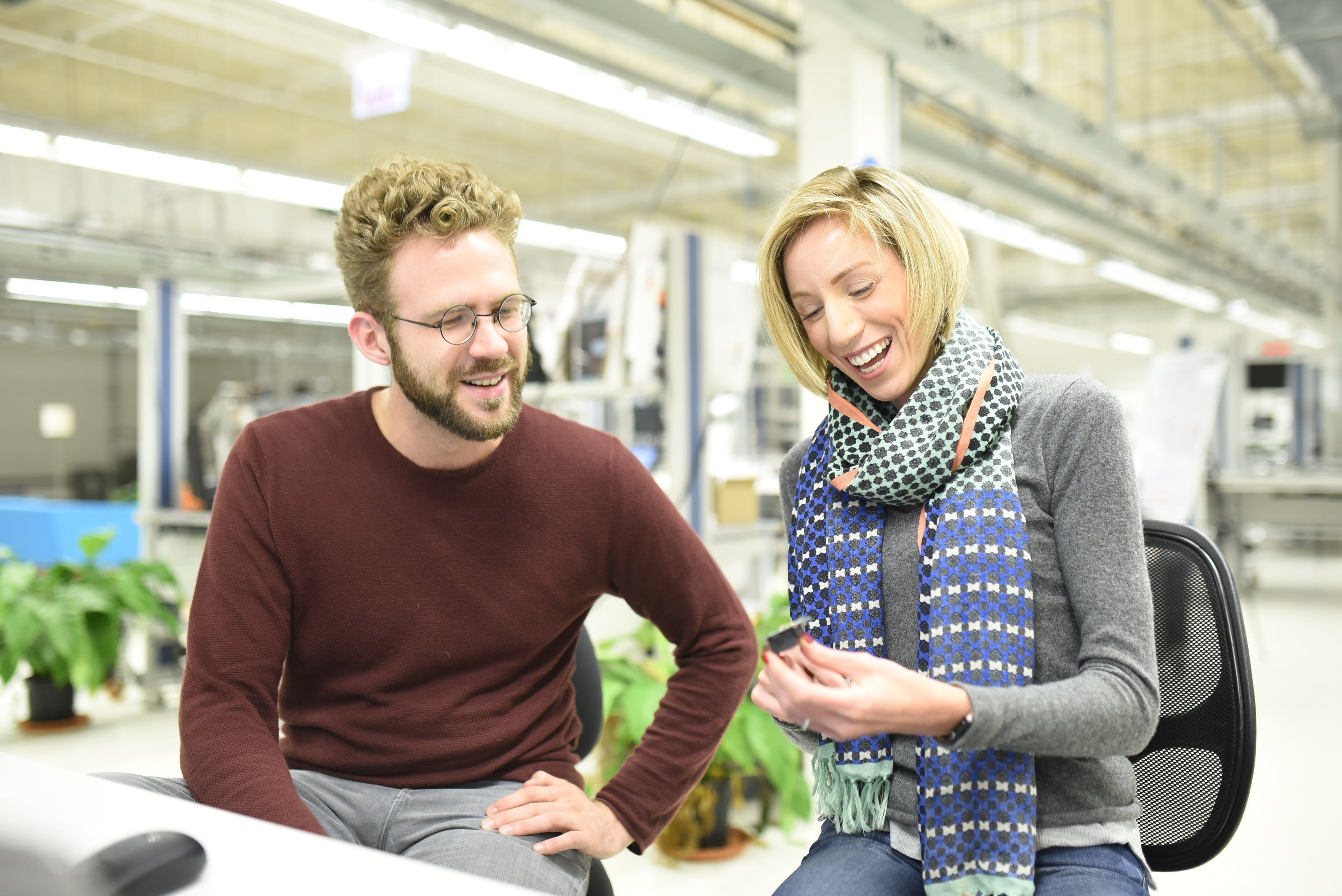 Some are in the very early stages of their creative process and come with an idea that they want to design and bring to development. Others already have a prototype or idea developed, and they're looking to connect with suppliers and investors that can help push their idea forward. Others still are just working on side projects and looking to connect with others within their "industry".
The reality is that on any given day, mHUB is a space where people somewhere in those stages of progression are connecting. Haven noted that the communal feeling is to "Get Wiser Younger", and everyone works together to share their knowledge and learn from the failures and experiences of those around them.
mHUB, The Future of Chicagoland Manufacturing, & Beyond
Technology is moving at the fastest pace that it has since the industrial revolution, and some worry that the Chicago manufacturing industry may not be able to keep up. Manas doesn't agree. "Chicago has one of the most diverse manufacturing industries in the country, and is at a unique advantage to enter several different spaces."
There's the opportunity to become a leader in the industrial Internet of Things (IOT) space, to develop products beyond the consumer industry, and also to build up the existing Chicagoland manufacturing businesses into the most efficient and productive versions of themselves.
The Next Generation of Manufacturers
It's no secret that the younger generation is shying away from machining and manufacturing. mHUB is looking to change that within the Chicagoland area.
"There's a common misconception of what manufacturing looks like."  Manas mentioned. With the introduction of robotics, manufacturing has continued to evolve, and the goal is to change the youth's perspective on what manufacturing can be. It CAN be a space of creativity and significant innovation. mHUB is connecting with schools to help bring that knowledge to students. Several Chicago-area schools have already taken the initiative to have maker spaces within their walls, and they are working to create programs where students in the public school system can come in and visit the mHUB space. "People come in and don't realize that they are 'manufacturing'."
mHUB has also been working with their company partners to create internship programs and encourage student involvement beyond the mHUB space.
Learn More
To learn more about mHUB and join their flourishing manufacturing community visit their website.
To learn more about creating a similarly thriving, efficient space within your own manufacturing business, download our guide to Optimizing your business with Kaizen Events.
"/>
---
---